Save the date!
OPTION 1: Feb 17-22, 2020
Option 2: FEB 24-29, 2020
We're so excited to be hosting another Calisthenics Training Retreat at Cirenas! This beautiful location on the Pacific Coast of Costa Rica(Nicoya Peninsula) will be your home for 6 days/5 nights while you make training and wellness your top priority. Each day will consist of organized training sessions with specific focuses and fresh, healthy farm to table meals. There will also be time throughout the week to explore the area, surf at the secluded beach just walking distance away, and even schedule your one-hour massage! Check out last year's ITINERARY HERE! You won't want to miss out on this one of a kind experience!
How much for ALL OF THIS???
Price: $1,500
***Travel to/from Nicoya Peninsula not included***
For registration or inquires simply email us at: mrcalisthenics@gmail.com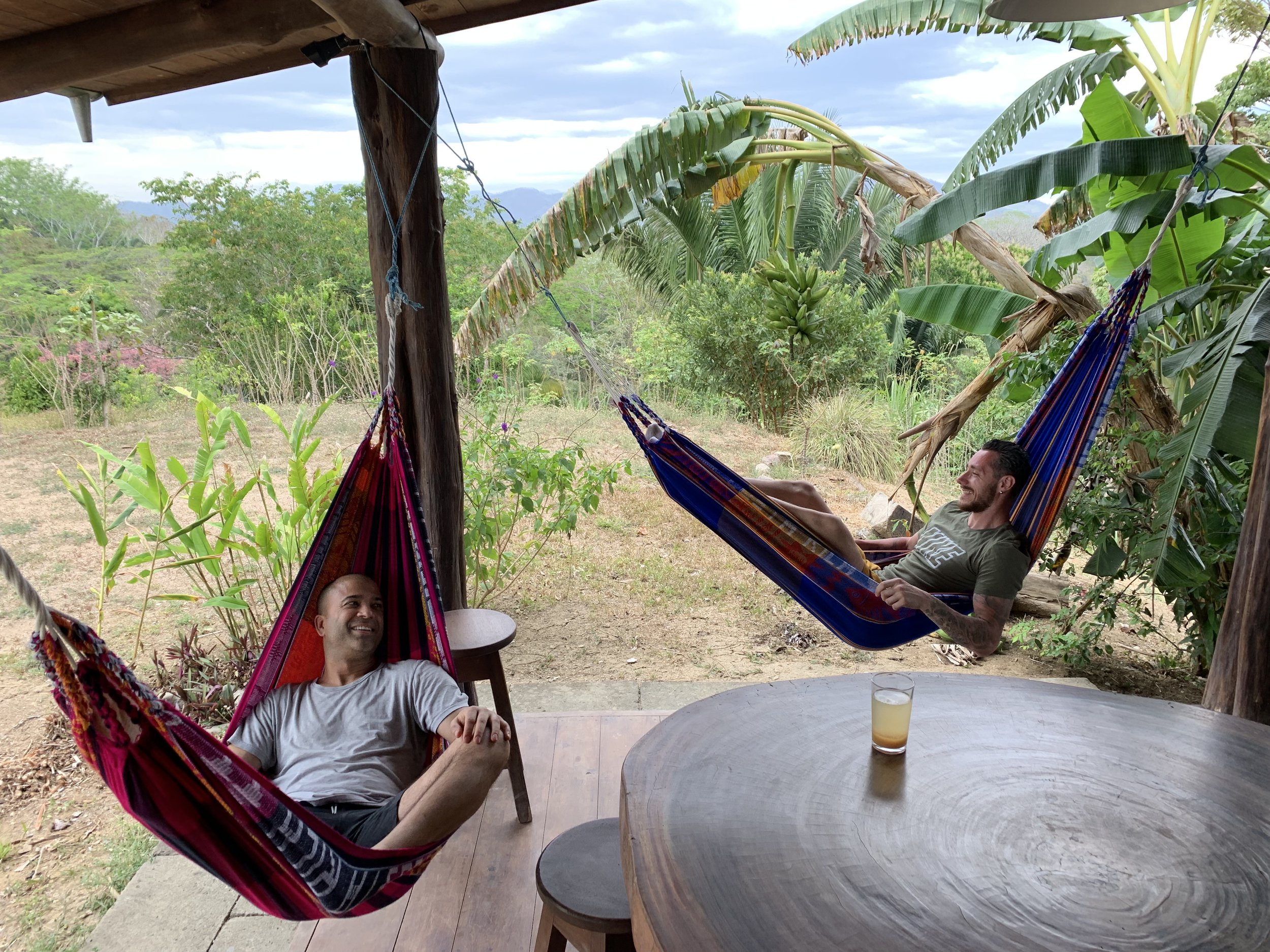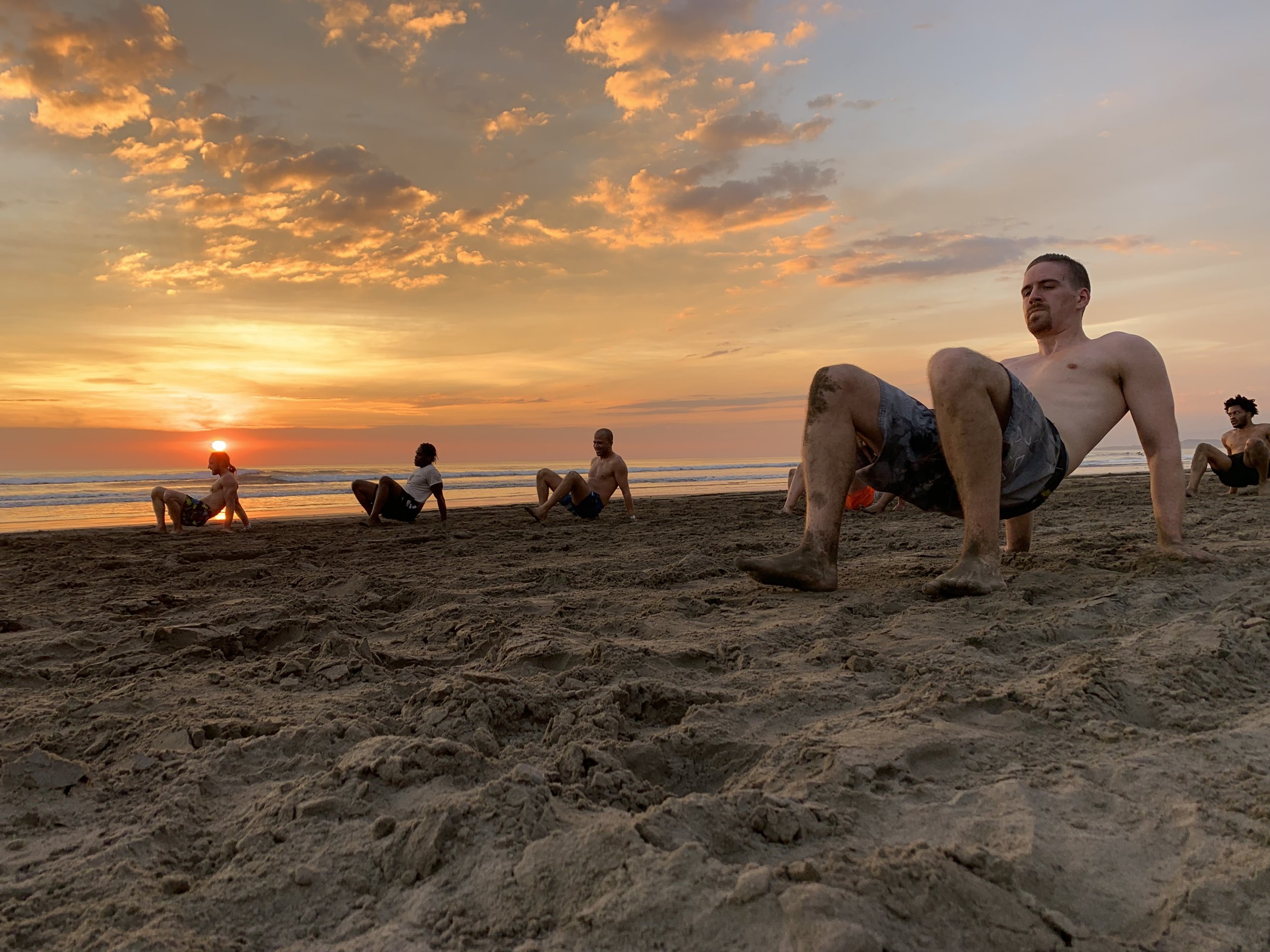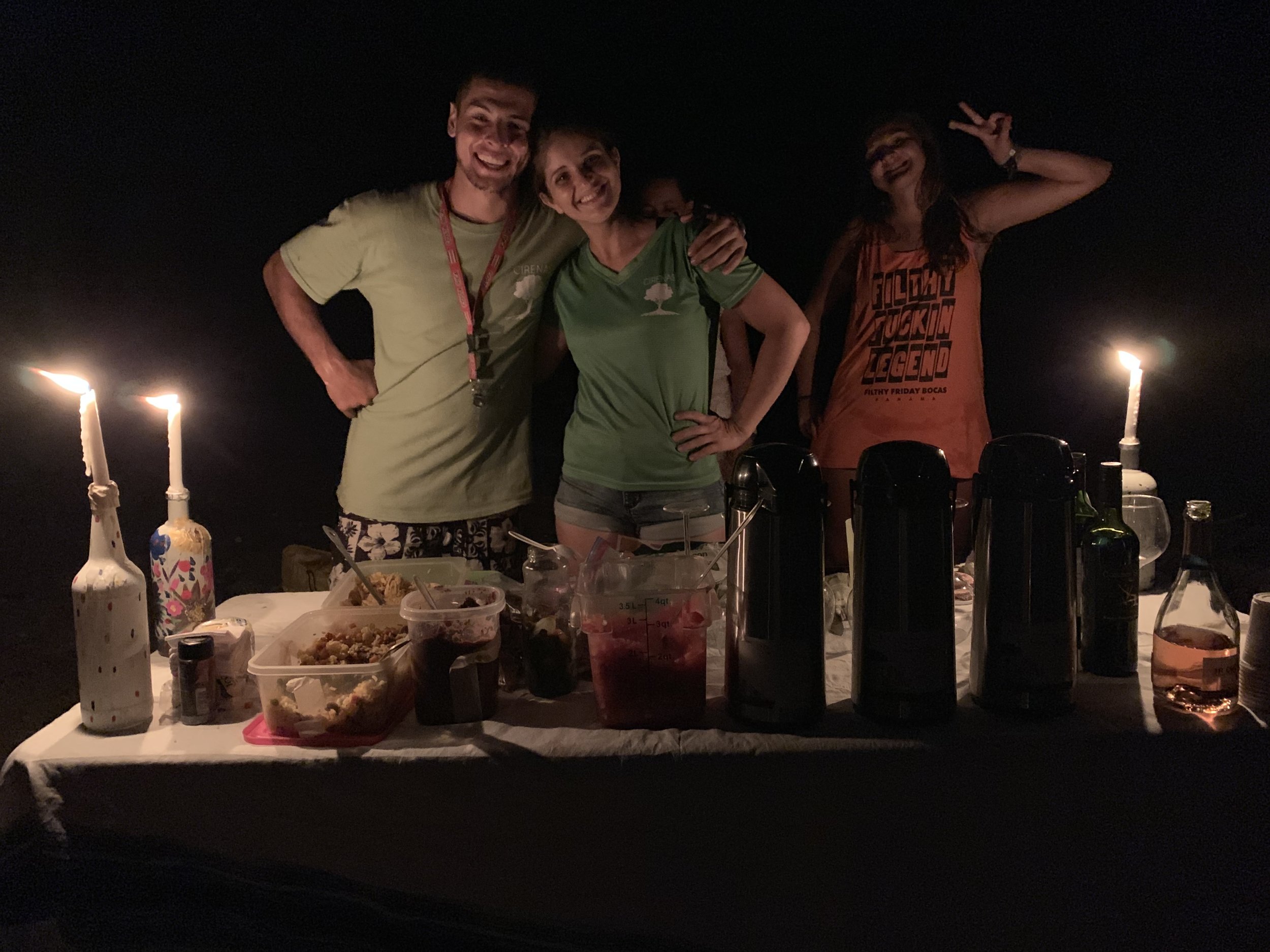 Where We'll Be Staying!
Cirenas campus was conceived and built as an educational tool in itself, allowing visitors to experience first-hand more sustainable ways of living.
6 bungalows (capacity for 10 people, double occupancy)

Large dining hall

Large classroom space

Natural spaces for training sessions, meditations, yoga, etc...

Hiking trails that connect to the shores of the Pacific Ocean and to the Caletas-Ario National Wildlife Refuge
Comfortable and inspirational spaces were created to host education and research programs for guests of all ages and participants of all walks of life.
Buildings were strategically located to take advantage of natural views and to capture cooling on-shore and off-shore breezes.
TRAVEL ARRANGEMENTS
The first step for you, no matter where you are coming from, is to fly into San Jose International Airport (SJO), in San Jose, Costa Rica. From there, there are a few options for getting to and from the Cirenas campus for the retreat:
www.flysansa.com is our recommended mode of transfer from San Jose International Airport in San Jose to the Tambor airstrip. It is the easiest mode of transport as the local airline is next to the International airport and the flight only takes 30 minutes. The cost online maybe between US$92.00 per person and US$114.00 per person. Once in Tambor, Cirenas can arrange a taxi cab (4x4) to Cirenas. The taxi cab fits up to 6 passengers and charges US$60.00 one way. The drive from Tambor to Cirenas will be 1 hour.
Transportes Cobano : for this option, you would need to spend the night in San Jose and take the local bus that goes to Santa Teresa. You would have to get yourself to the bus terminal by 5:30am for the 6:00am bus departure. The cost of the bus to Santa Teresa is approximately US$15.00. The bus terminal in San Jose is called Terminal 7-10 in Barrio Mexico, Transportes Cobano. Telf. 506- 2519 9973.

**long but scenic bus ride, good for the trip to Cirenas, not recommended for the return trip however.

www.interbusonline.com. This is a minivan service that will pick you up at the Dennis Restaurant which is closest to the International airport at 8:15am (only existing departure time for Santa Teresa). It will arrive at Frank's Place in Santa Teresa at approximately 2:30pm. The transfer includes the ferry transfer, which lasts 1 hour and 30 minutes. Once you arrive to Frank's Place in Santa Teresa, we will coordinate a taxi transfer (4x4) to get to Cirenas. The cost of the minivan transfer is US$64.00. The taxi cab fits up to 6 passengers and charges US$30.00 one way. The drive from Tambor to Cirenas will be 1 hour.

www.zumatours.com. Zuma tours offers transfers from San Jose to the beach of Playa Herradura and then a boat crossing of the gulf of Nicoya. They also leave only in the mornings to get to the boat by 10:30am. Once across the gulf you land at Montezuma and they offer transfers to Santa Teresa. Once in Santa Teresa we can arrange a taxi cab (4x4) transfer to Cirenas.
***Because all travel options require a taxi ride to get to the campus, if attendees would like to coordinate travel plans we will help set that up as the retreat nears and the roster is locked in.
Additional Activities
Not included as part of our retreat but available for you to arrange if you choose to while with us, there are many amazing additional activities you can participate in outside of the retreat and Cirenas, such as zip line canopy tours, an island boat and snorkel tour to Tortuga Island, a scenic horseback ride through Hacienda Ario, as well as surfing, kayaking, and paddle boarding! Click Here for more info!